Handmade Australian scented candles
made with pure Soybean oil
One of the most stylish candles on offer. Available in a wide range of fragrances including Lime & Coconut, Champagne & Strawberries, Basil, Mandarin & Lime, and Wild Peony.  Our small luxury candles come with a lid cover and gift boxed in elegant black white packaging. Our medium luxury handmade candles come gift wrapped with beautiful black grosgrain ribbon in elegant black and white packaging with an optional glass candle cover.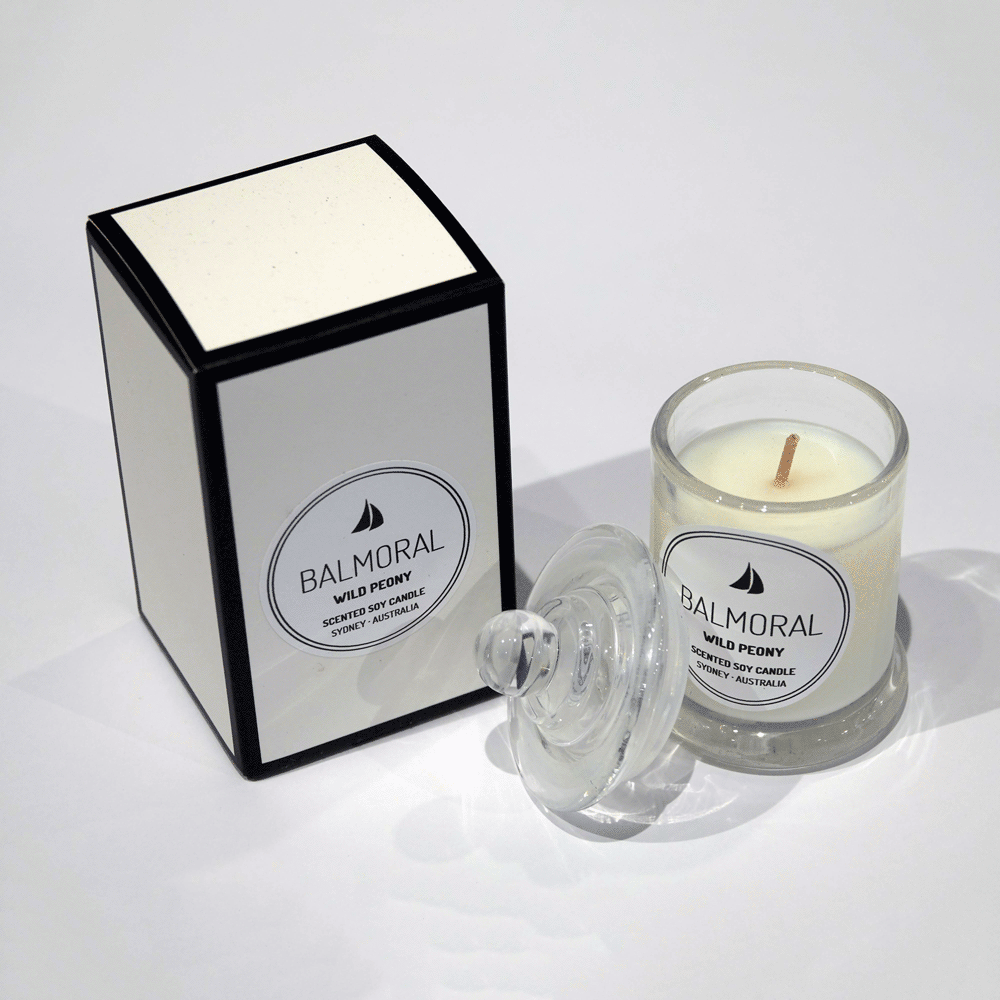 Wax: 100% Soy - made with pure Soybean oil.
Wick: Cotton braided - All natural fibers – no lead or other harmful metals.
Large Size:
    Burn time: Approx: 48 hours 
    Optional Glass Cloche Cover NOT included
Mini Size:

    Burn time: Approx: 18 hours 
    Lid Cover included